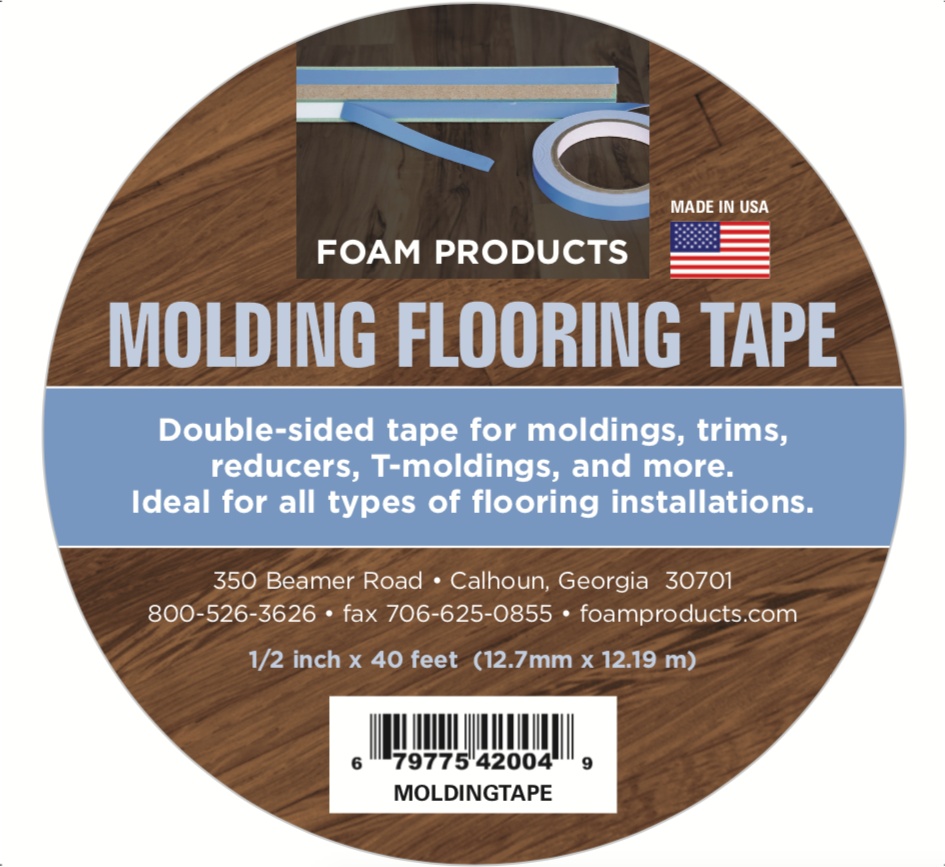 FOAM PRODUCTS MOLDING FLOORING TAPE
Double-sided tape for moldings, trims, reducers, T-moldings, and more.
Ideal for all types of flooring installations.
Foam Products Molding Flooring Tape provides a strong, permanent bond to nearly any subfloor and wall material, including concrete, primed lightweight concrete, OSB, plywood, and sheetrock. It should be used in conjunction with wood / vinyl flooring moldings, baseboards and all trim pieces.